Trump lists six things he has done for black Americans
United States President, Mr. Donald Trump today said that his administration has more for the black community than any President, since, Abraham Lincoln.
Mr. Trump who made this statement on his verified Twitter handle said that he has passed opportunity zones with US Senator Tim Scott.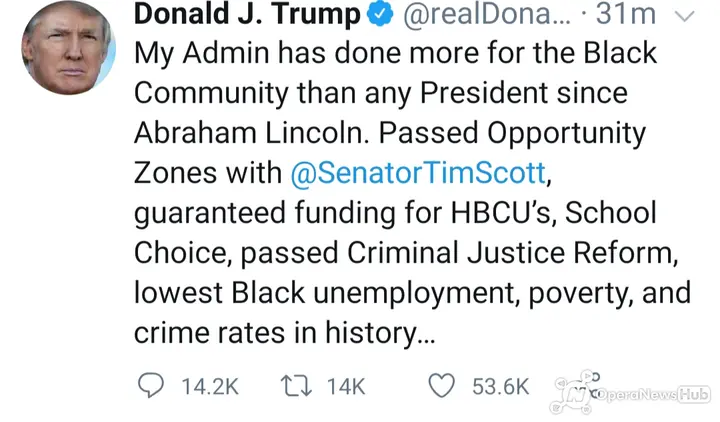 The American leader went ahead to say guaranteed the funding of HBCU's, a college or university that was originally funded to educate African American students, School Choice, passed Criminal Justice Reform, Lowest black unemployment, poverty, and crime rates in history.
This statement is coming from Trump as protesters are protesting on the streets of America over the murder of George Floyd. Derek Chauvin a former White Police Officer murdered Floyd on Monday last week using restraint techniques which not part of the Police training he got in America.
In a leaked video, Derek knelt on the neck of Floyd for eight minutes as Floyd plead with him not to kill him as he can't breathe. Many black Americans are angry because it's not the first time that blacks in America are being killed by Police brutality.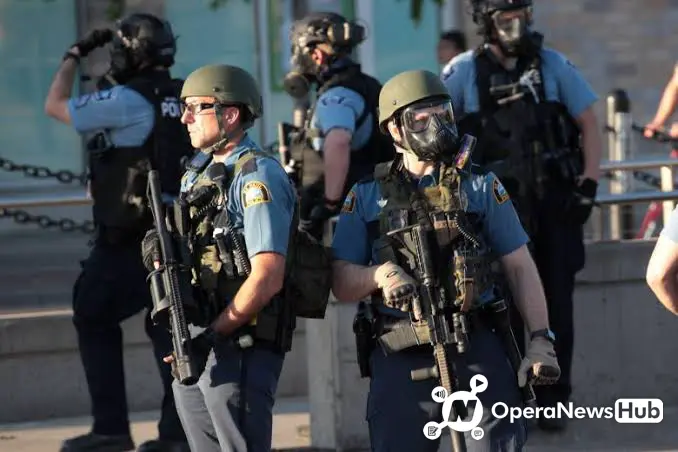 Violent protests have taken place in many states in America. Police has clashed with angry protesters leading to the burning of cars.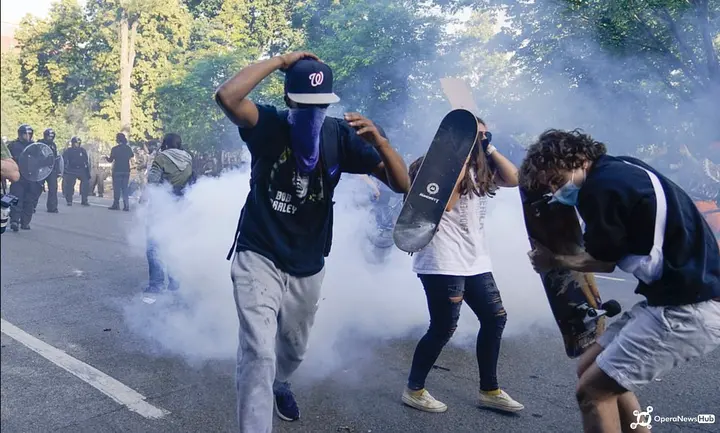 Also, angry mobs have taken the opportunity to loop shops of people but Trump in his address this morning ordered National Guards and US Soldiers to take charge of the siú