Tension in Ebonyi State over Corona virus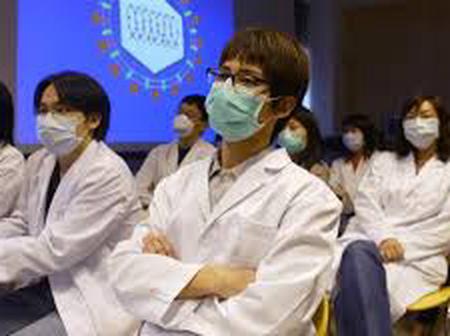 Following the growing influx of Chinese expatriates into Ebonyi state, the state government on Tuesday announced that it has set up an inter-ministerial Committee to ensure that the novel corona virus (nCOV) does not spread to the state.
The Committee is to be headed by the Secretary to the State Government, Kenneth Ugbala.
The virus which was first confirmed on January 7th this year in China's Wuhan area has spread to some other countries of the world.
"Over 7000 laboratory confirmed cases of nCOV have been recorded in China, and some notable countries such as the United States of America and Japan have recorded atleast one confirmed case".
Commissioner for Heath, Daniel Umezurike at a press briefing in Abakaliki, the state capital said the committee is to 'institute all measures for emergency preparedness, responses and surveillance and also strengthen infectious disease containment'.
He listed some symptoms of the virus to include fever, cough, running nose, headache, sore throat, feeling unwell (Malaise).
While noting that the country has so far not recorded any case of the virus, Mr Umezurike said the state government is not unmindful of the influx of Chinese nationals into the state.
The state government is undertaking many construction projects which include a shopping mall, stadium, international airport, bridges, roads and others, with many of these projects being constructed or supervised by Chinese Engineers.
Umezurike said: "because Ebonyi is a huge construction site with many expatriates, Chinese inclusive, we are already working assiduously to ensure that no case is recorded in Ebonyi state".
He enjoined residents to go about their normal business but urged them to adhere to the following measures.
"Wash your hand regularly with soap under running water, cover mouth and nose properly wit handkerchief or tissue paper when sneezing or coughing; avoid self medication an report to the nearest health facility when you are experiencing the following: fever, cough, running nose, difficulty in breathing".
Mr Umezuruike also urged Health Care Workers to adhere strictly to Infection Prevenion and Control (IPC) measures while attending to patients and pay attention to travel histories.
On the Lassa fever outbreak, Mr Umezurike said the virus is currently active in the state with 23 cases confirmed in six Local Government Areas.
The councils affected include Abakaliki, Izzi, Ebonyi, Ohaukwu, Ohaozara and Ikwo with one death recorded.