Senator Aberibe speech during Nnamdi Kanu parent's burial motivated UN to set date for Biafra Restoration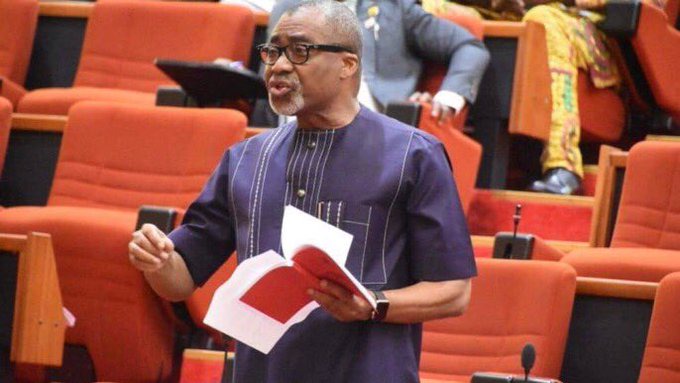 The parents of Nnamdi Kanu, the leader of the Indigenous People of Biafra, IPOB, Eze Israel and Sally Okwu Kanu, were laid to rest on Friday, February 14, 2020.
During the funeral the Abia state senator, Enyinnaya Aberibe was called to address Biafrans during the Church service of the burial.
According to Elvis Chinedu, who made this known via his twitter handle, and also uploaded a video via his twitter account.
Senator Enyinnaya Aberibe, was the senator that asked President Mohammadu Buhari to resigned, and since then he has become a hero in the eyes of many Nigerians.
The death of the king of Afaraukwu and his wife, Eze Israel Okwu and Ugoeze Sally Nmenme Kanu, will always be in the memories and heart of the Biafrans.
This words motivated UN to set date for Biafra Restoration