Photos: More than 50, 000 IPOB members on ground in Umuahia
It is now barely 2 days to the burial date of Nnamdi Kanu's Parents' Burial and as expected, there have been several warnings of war issued by IPOB to Nigerian soldiers and police if they should try to arrest Nnamdi Kanu or disrupt the burial.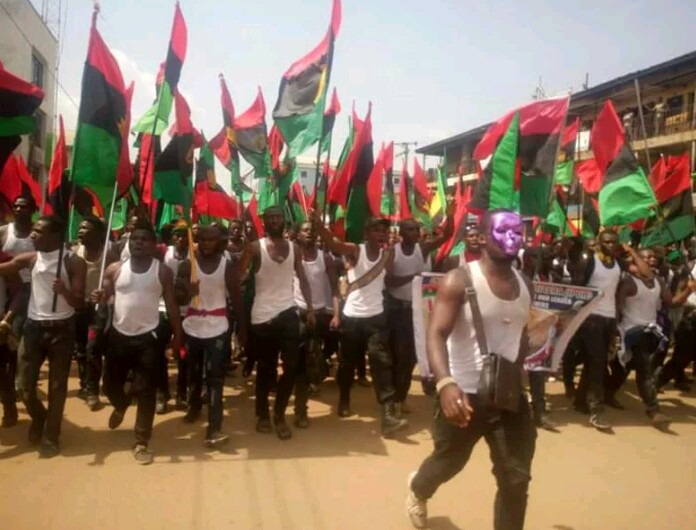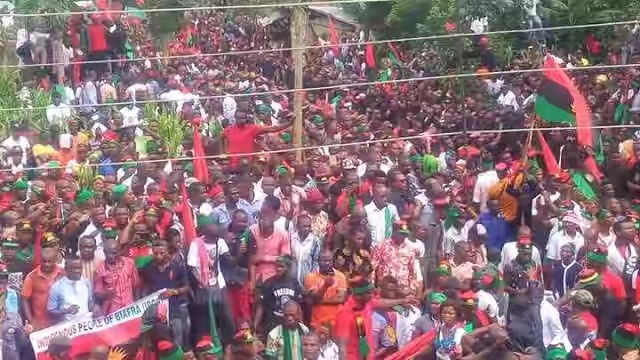 There are reported large presence of Nigerian Army in Umuahia already. The situation is tense and fear is spreading already. Given to the hostile past between IPOB and Nigerian Army which often led to killings of the former. The setting is set for an outcome that may engulf the whole nation.
IPOB has vowed to bring their full weight and every member numbering above 12 million for the burial. This statement alone is sure to have consequence as more soldiers and police will be posted to Umuahia.
There is no denial that there will be clash between the two. Our fear is that this time, it will be very bloody, large scale killing and outbreak of war. Nigerian Soldiers and police are notoriously known for their lack of patience and professionalism. They are always trigger happy and any mild confrontation by IPOB will be responded with gunshots.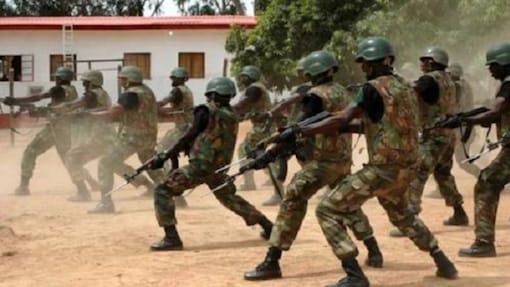 Please, ensure your loved ones and family in Umuahia in particular and Aba in General are safe. If possible, relocate them until the situation is calmed.
God bless Biafra
God bless Nigeria
May the souls of Nnamdi Kanu's parents rest in peace. Amen
Share and Comment!