Nnamdi Kanu is no where to be found in 24 hours to his father's burial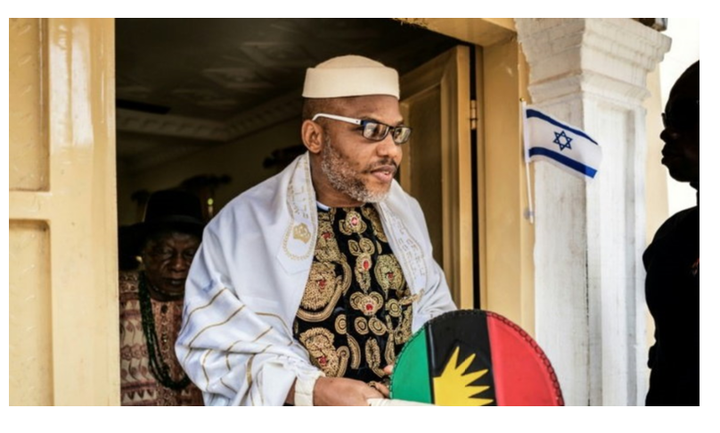 With barely 24 hours to the burial of the parents, the British Biafran political activist and the leader of the Indigenous People of Biafra (IPOB), Nnamdi Kanu is nowhere to be found.
Though security has been beefed up in his hometown of Afaraukwu Ibeku community, in Umuahia North Council of Abia State, Nnamdi Kanu is nowhere to be found around his community despite the heavy presence of the members IPOB who arrived the community on Wednesday. 12th February 2020.
Though indications were rife a few days ago that Kanu may be around for his parents' burial, every indication that he may be around was dashed. There is no doubt that Nnamdi Kanu must have gotten wind that his community of Afaraukwu Ibeku has been invaded by the heavy presence of military and paramilitary forces who may obviously be ready to pounce on him and hand him over to the Nigeria government the moment he steps his feet into the community to attend the burial.
Nnamdi Kanu who has been on exile for the past couple of years is presently facing treasonable charges in Nigeria. Though he was granted bail after he met the stringent bail conditions, he fled the country after his premises was invaded by military men.