Niger bridge at the risk of collapse Ndigbo cries out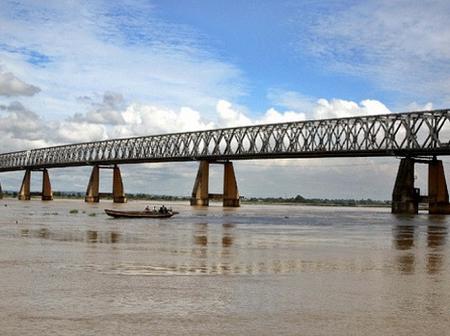 Niger Scaffold in danger of breakdown, bunch shouts out
Niger-Scaffold
Ochie Igbo has raised the alert that the primary Niger Scaffold is in danger of falling. The umbrella socio-political gathering of youthful Igbo experts regretted that while take a shot at the subsequent Niger Extension was continuing at a noteworthy rate, the present scaffold interfacing the South East toward the South West was being over-burden.
President-general of Ochie Igbo, Dr. Chuks Orji, blamed the Delta State Order for Nigeria Police of forcing undue weight on the old scaffold, raising a checkpoint at the foot of the extension, causing vehicles, particularly explained and haulage trucks, to invest a lot of energy in the scaffold.
Orji stated: "It has become progressively troubling that autos and other overwhelming vehicles are made to leave over the Onitsha Extension for a considerable length of time. This is of a grave concern, in light of the fact that a more critical take a gander at the notice glued on the scaffold by guaranteed engineers, says autos and vehicles shouldn't be permitted to leave on the extension for quite a long time."
He lamented that the preventative post engraved by the development firm on light emissions connect that was constructed over 60 years back "has been tossed to the breeze by cops of the Delta Direction that remain at the door to waylay workers for reasons most popular to them."
Orji, who addressed columnists after a visit to the traffic growl around Onitsha, encouraged the Delta State Chief of Police to call his men to arrange, to turn away the amazing security and financial emergency an abrupt breakdown of the extension could cause the country.
While precluding recommendations of intentional damage, the Ochie Igbo pioneer said it is inappropriate to feel that lone Igbo of the South East utilize the extension, focusing on that the possibility of a subsequent Niger Scaffold was to facilitate the weight on the more seasoned bridge.He urged men of the Government Street Security Commission (FRSC) keeping an eye on the Onitsha end of the pre-common war scaffold to implement the 'no leaving' rule at the neck of the scaffold, particularly by business transport drivers dropping off travelers.