Monday Transfer News For Chelsea, Arsenal and Man City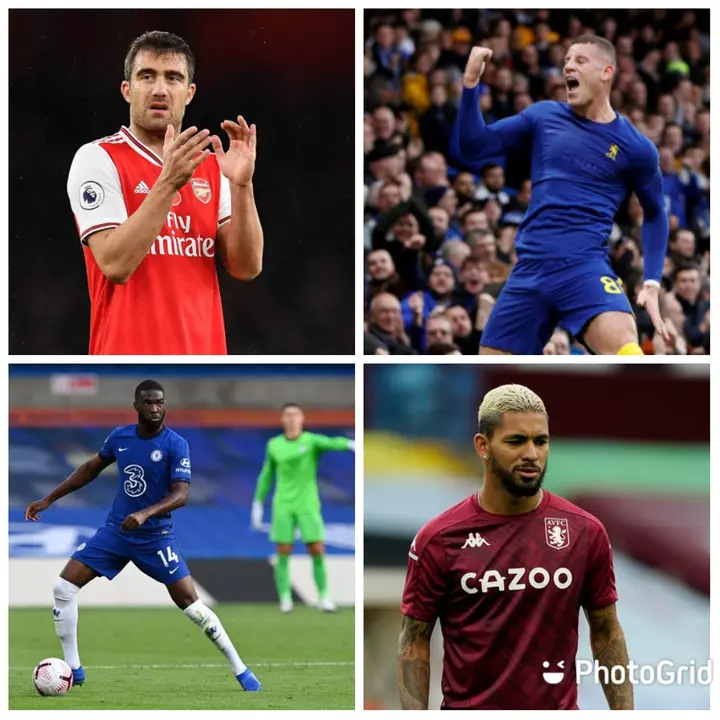 Chelsea receive Moussa Dembele transfer update as Frank Lampard confirms Fikayo Tomori decision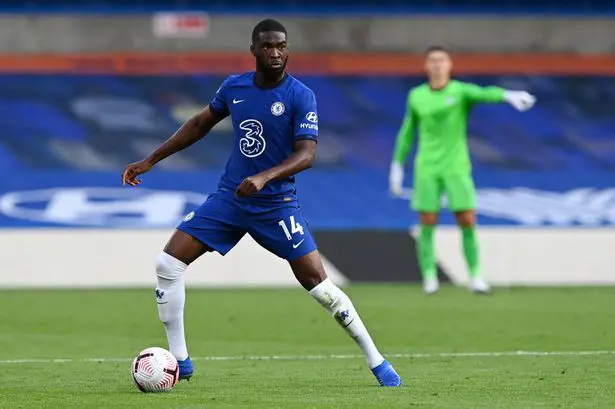 The latest Chelsea-related news, views and stories from football.london as Frank Lampard confirms his decision over Fikayo Tomori's future with a number of interested clubs.
Reported Chelsea target Moussa Dembele is set to move to Atletico Madrid, according to Lyon's sporting director Juninho.
Over 12 months ago now, Sky Sports reported that the Blues had a £34m bid rejected for Dembele – and now, a year on, he looks set to be leaving France, but not for west London.
Juninho, speaking to Telefoot Chaine (via Get French Football News ), said: "There is a possibility (that Dembele leaves this month).
"Moussa came to see me, he thinks that this is the moment to change teams, that he has lost a bit of motivation, this was not something we foresaw, I like him a lot.
"Keeping someone who does not really want to live in an intense way through the next five months, that is not ideal.
We are in talks with Atletico, I think that Moussa has found an agreement with Atletico."
Source: Football.London
Chelsea Midfielder Set To Leave But The Price is Debatable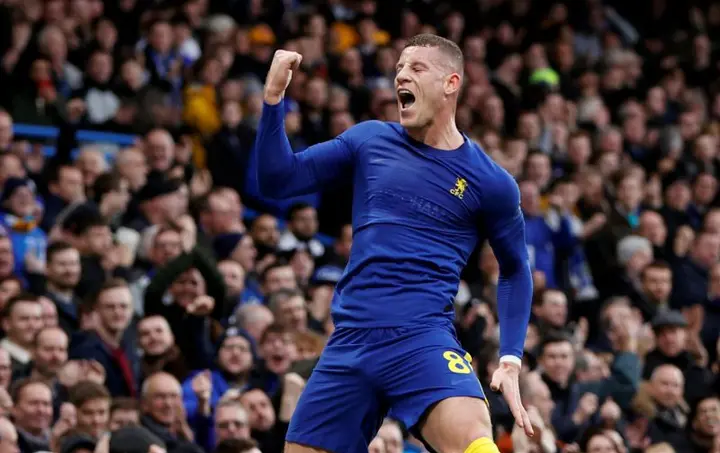 Every so often a player arrives on the scene who is touted as being something special.
But, sometimes, the player never quite fulfils his potential and leaves everyone feeling a little frustrated.
I can remember when Chelsea signed Ross Barkley a player, I believe falls into the above categories.
I can remember the Everton support were outraged Chelsea had gotten him for the price they did, believing we had not paid the fee he was truly worth.
But, like so many others Chelsea sign, the player only offered, in glimpses what he was capable of.
After a summer transfer buying frenzy, it was deemed that Barkley was not part of Frank Lampard's plans and was swiftly sent out on a season-long loan to Aston Villa.
At Villa Park, Barkley has impressed and there is the suggestion the move could become a permanent one.
However, if that is the case, according to The Birmingham Mail Aston Villa will have to pay the going rate for the player.
Our source is reporting that Chelsea will not let the 27-year-old go for a January bargain price and will hold out for his true market value as Ross still has 30 months left on his current contract.
But our question to you, is what would you consider a fair price for Ross Barkley?
Source: Vital Football – Chelsea
Arteta intervened to block Arsenal star's transfer away, he's now signed a new contract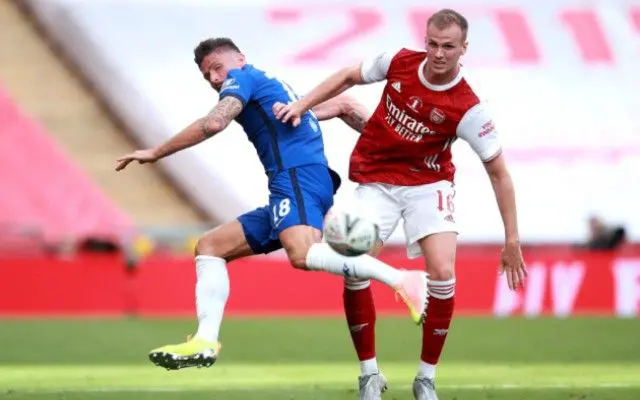 Arsenal manager Mikel Arteta reportedly moved to block Rob Holding's transfer away from the club during the summer.
A few months later, Holding is now said to have committed his future to the Gunners by signing a new contract, according to The Athletic .
It seems the 25-year-old is highly rated at the Emirates Stadium, with both Arteta and Arsenal chief Edu viewing him as one of the emerging leaders in the squad.
We're not sure most Arsenal fans would agree with this, though Holding certainly has his qualities and looks a reliable squad player based on his performances this season.
That said, defence seems a clear area of weakness for Arsenal, so it might not be too hard for Holding to stand out compared to flops like Shkodran Mustafi and Sokratis Papastathopoulos.
Still, The Athletic's report suggests Arteta sees something in Holding, with the club coming close to allowing him to join Newcastle in the summer.
It seems, however, that Arteta played a key role in blocking that move, according to the report.
Source: CaughtOffside
3-year-deal agreed: Arsenal defender squad saga to end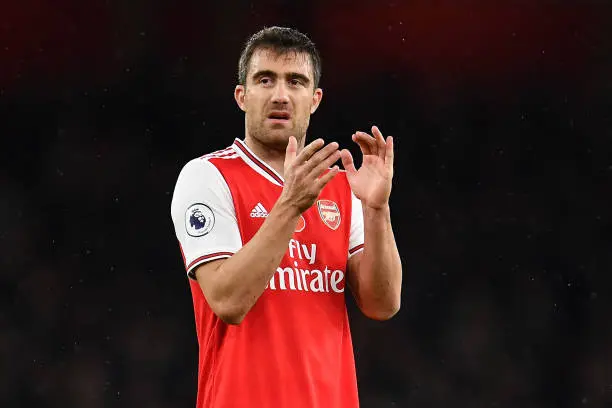 According to a report from Turkey, Sokratis has agreed a three-year deal with Fenerbahce.
Earlier this week it was reported that Sokratis could be off to Genoa in Italy . Now, they are reporting in Turkey that a deal has been agreed that will see the Greek defender pull on the yellow and navy of Fenerbahce for the next three seasons.
Just a few days ago it was claimed that the 32-year-old was leaning towards a move to Genoa rather than any of the other options he had been presented with so this would represent another change in this rather tedious story.
Genoa were said to be offering Sokratis a two-and-a-half-year deal and, had terms been equal he would have opted for the Italians.
Either way, he's certainly on his way and it will bring to an end one part of this season's squad saga.
Source: News Now.Com
Manchester City player's agent clarifies transfer situation amid Aston Villa replacement claims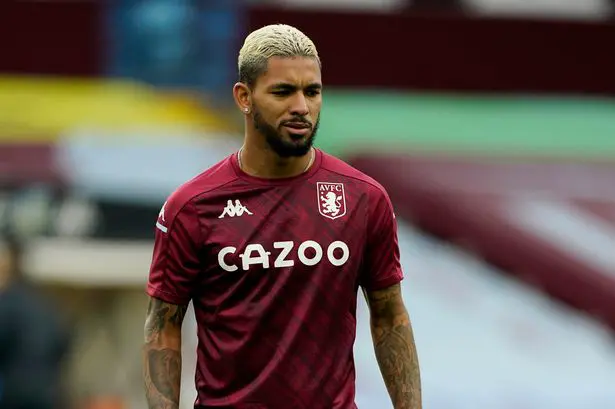 Aston Villa midfielder Douglas Luiz is reportedly attracting interest in the January transfer window.
The Brazil international, 22, has been in brilliant form for Villa this year, becoming a key player in the holding midfield role for Dean Smith.
He joined Villa on a four-year deal for around £15million from Manchester City in 2019 and Pep Guardiola's side included a buy-back clause in the agreement.
There are also claims Serie A giants Juventus are keeping tabs on Douglas, who has missed only one Premier League match this season.
Douglas' performances are attracting admiring glances from former club Manchester City after director of football Txiki Begiristain inserted a reported £25million buy-back clause in the deal which brought him to Villa Park last year.
Reports surfaced recently suggesting Guardiola is primed to move for Douglas in the January transfer window knowing his captain, 35-year-old Fernandinho, is set to leave the club next summer.
Other reports claim City could wait until next summer to attempt to bring the midfielder back to Manchester.
Source: Birmingham Live