My Life In Danger, Tinubu Cries Out In France
Tinubu Allegedly Moved From His Hotel Room In France After Nigerians Gathered In Front Of His Hotel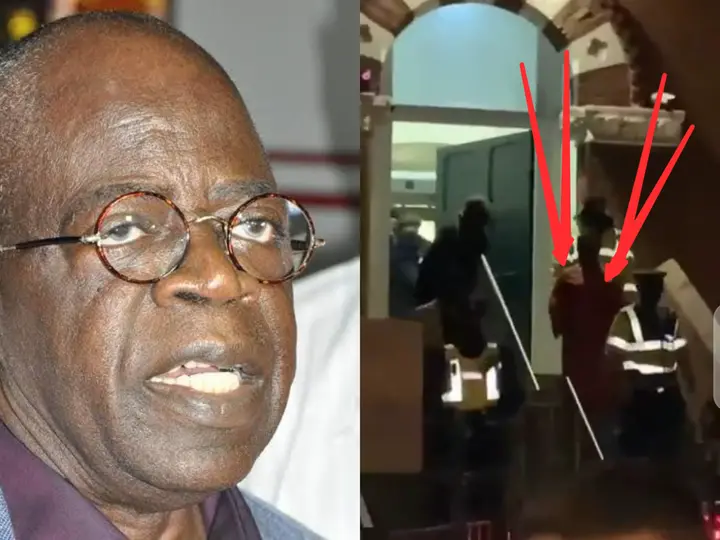 According to the video that we received, Nigerians in France aren't taking it easy with Tinubu after it was reported that he was in France. The video showed Nigerians gathered in front of the hotel that he was allegedly in and they started to shout "Shame On You". Tinubu said my life is In danger,  France based security operatives were on ground to prevent the crowd from entering the hotel. Moments after Nigerians in France kept shouting "Shame On You" at the gate of the hotel, the video showed Tinubu allegedly being moved from his hotel room in France.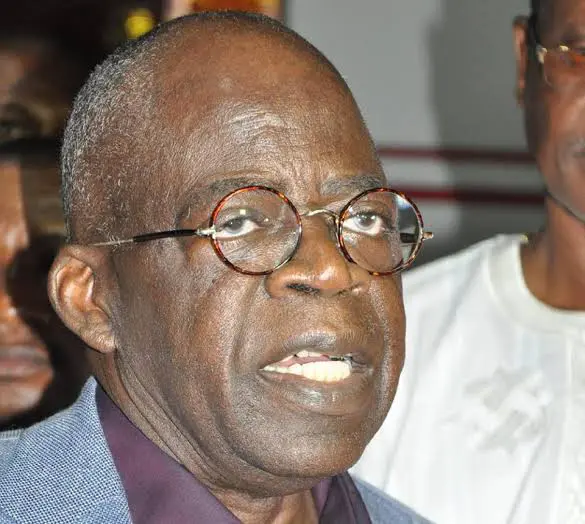 You can watch the video below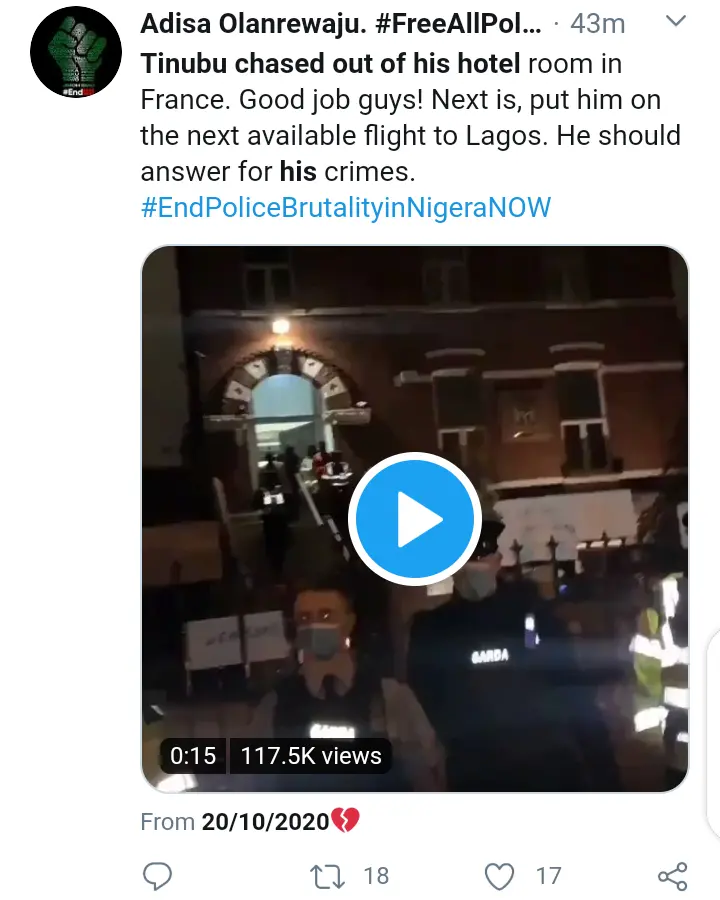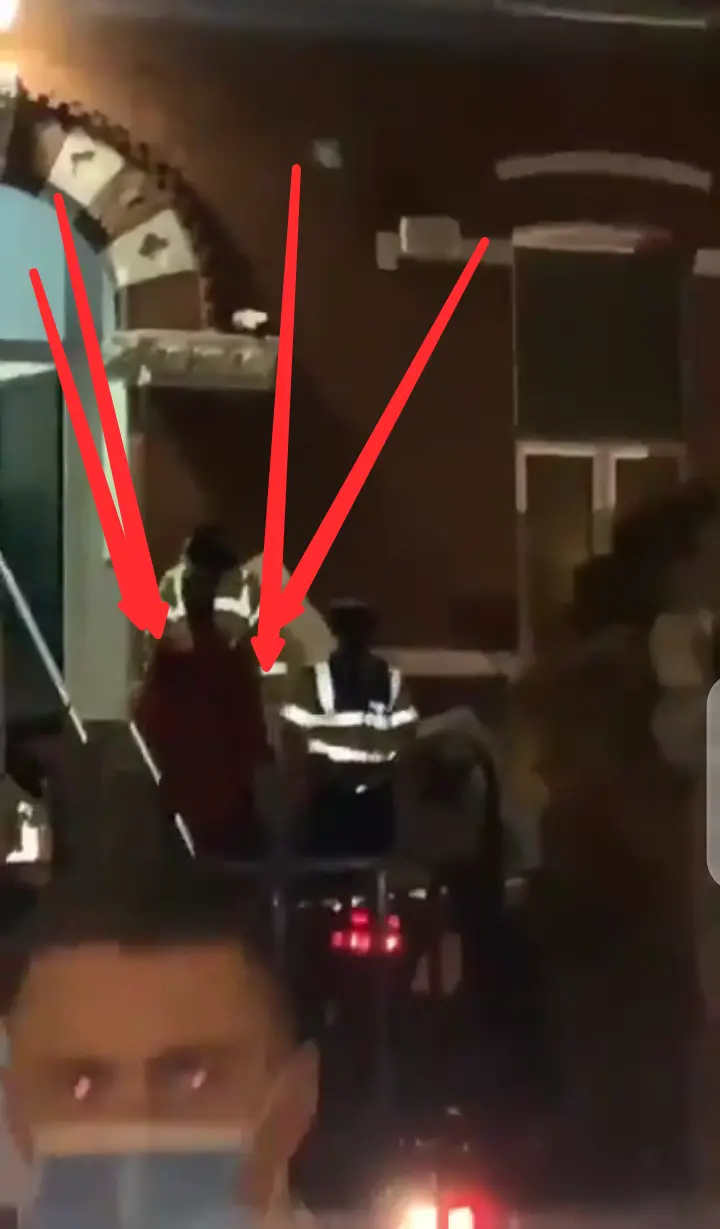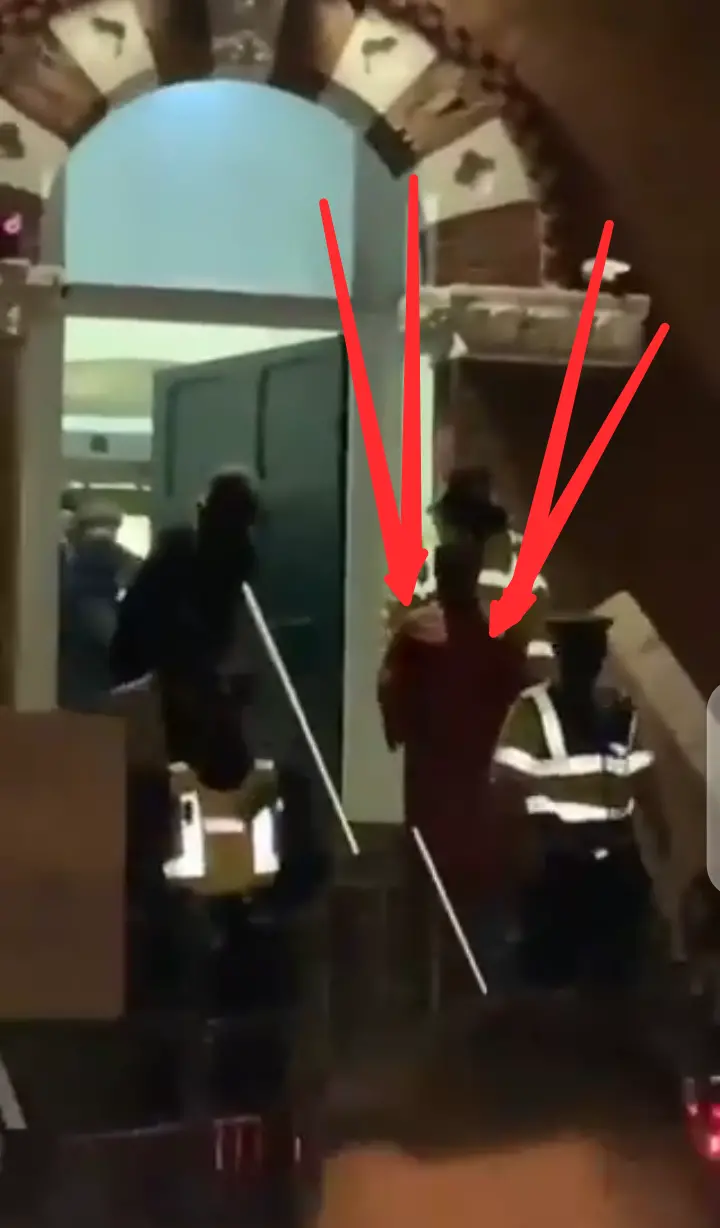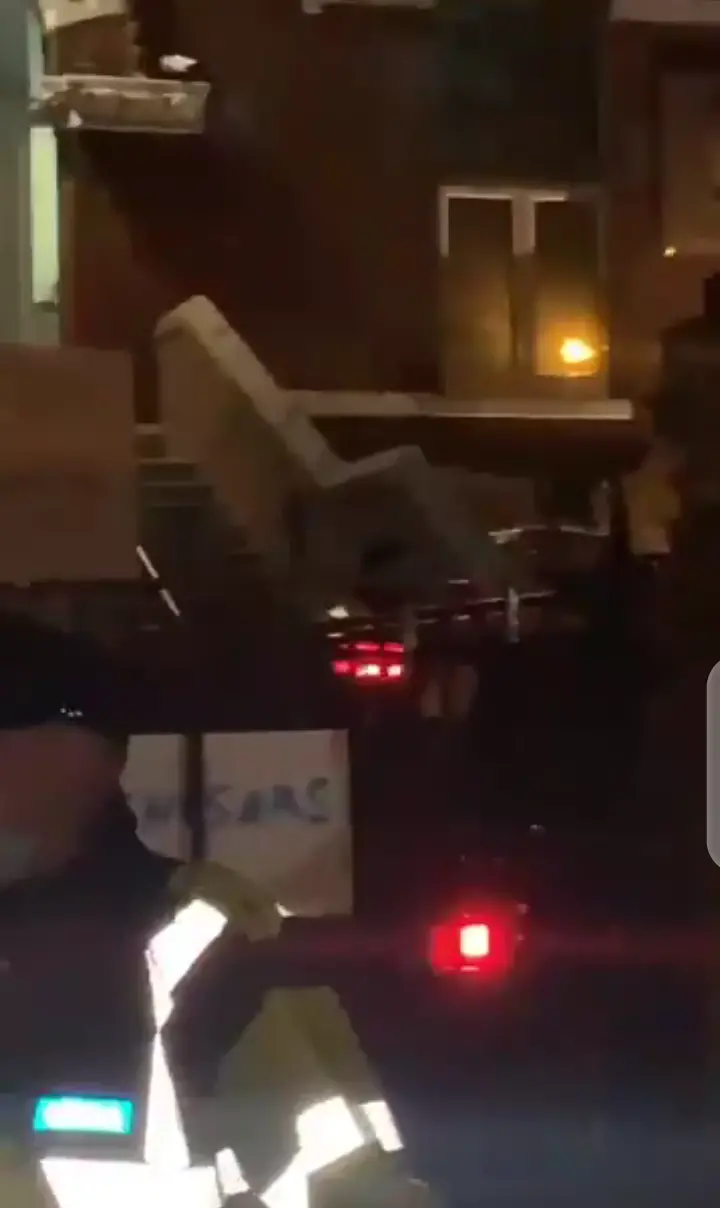 The crowd also wanted to make their presence known as they attached an End SARS card on the gate while the security operatives prevented them from entering while Tinubu was allegedly moved from his Hotel Room.
Its great to see that Nigerians are almost everywhere and they are united.