Lagos State may go back to lockdown – Gov Sanwo Olu
The president's directives came with some conditions however
That wearing face masks becomes compulsory for residents of lagos states
That a dusk till dawn curfew be put in place from 8pm to 6am daily
From all angles, the fight is not over just yet, as signs clearly show that the lockdown was suspended to test the effectiveness and compliance of new measures and guidelines currently being put in place to ensure that lagosians can safely leave their homes and gradually return to their various activities.
In recent News Governor Babajide Sanwo Olu appears to still be in doubt and worry as he advised lagos working population to work from home if they can. This is not a sign of confidence from the governor of Lagos state as such a statement is not reassuring.
Lagos state continues to have over 50% of the total confirmed cases in NIgeria according ot NCDC reports on the corona virus pandemic in Nigeria despite 4 weeks of continous lock down. This is a sign of worry to many Nigerians as a state which continuously confirmes cases despite being on lockdown is on the verge of gradually going back to its daily activities. Confirmed cases of coronavirus continues to rise in Lagos. An evidence to this is how Lagos for example moved from 376 and 13 deaths on the 21st of April to 764 confirmed cases and 19 deaths on the 28th of April 2020, within 7 days Lagos managed to double its confirmed cases.
While also confirming 200 cases within 28th of April to 30th of April.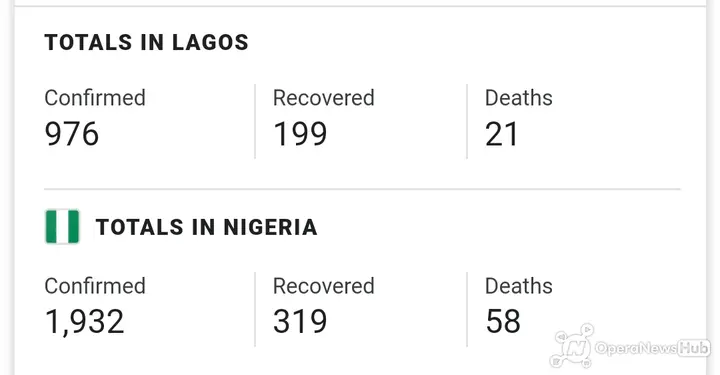 Reports on Confirmed cases as at the 30th of April with lagos still having more than half of the cases.
During his speech on the 27th of April, President Buhari mentioned that NIgeria has 15 CoronaVirus test laboratories to cater for the 36 states in Nigeria. This is inadequate and will definately reflect poorly on lagos state. A city with a population of more than 20 million residents.
Overpopulation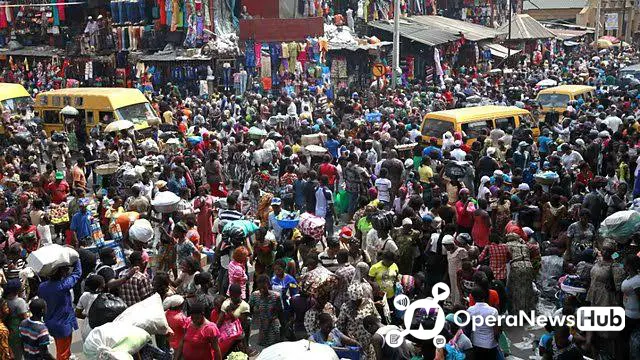 The challenges of over population has been a viatal factor in Lagos which might hinder the enforcement and ensuring the compliance of measures which the Lagos state government plans is planning to implement. While the state boasts to be a commercial giant, it's human resources has become excessive for it to cater for.
In an over populated city of more than 20 million people, one wonders how social distancing can be possible. public places such as markets and banking halls are often overpopulated which causes a real threat to the safety of Lagosians.
While the we do hope that lagos doesn't return to Lock down. One shouldn't also ignore the obvious signs.