Lady died Under pastor anointing in River State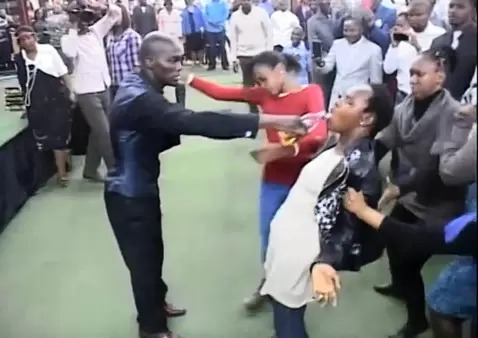 The event happened at Christ the king Church in Umon Biase Local Government of Cross River State.
The pastor has performed miracle which lead to the death of the lady.
The lady died during the alter call announced by the pastor during the service.
This pastor anointed the lady with his holy oil and the lady vomited some substance like blood.
While anointing section was going on, the lady fall unconscious and people thought she was still under anointing without knowing she had died.
After about 30minute she ought to have stand up and go back to her seat but she didn't wake up.
The family member scream for help after they find out she had passed on.
All effort to revive her was abortive.
The lady was rushed to the hospital.
The family accuse the pastor of killing their daughter with his anointing oil because their daughter is hale and hearty before she was brought to the church.
The church was scattered after the incident.
What is your view about all this church doing miracle.