Don't Use Supfrica App, Nnamdi kanu Tells IPOB Members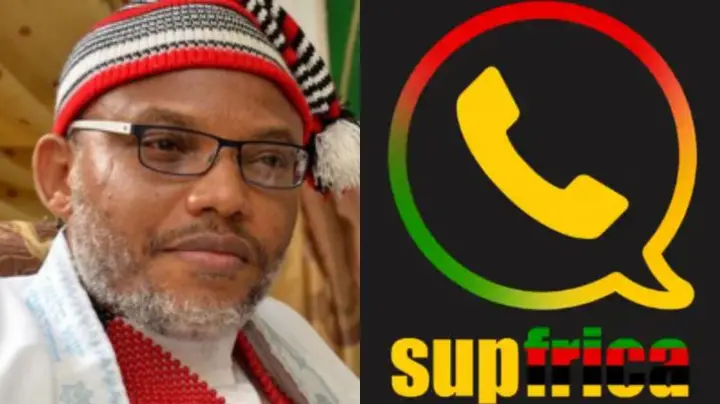 The Leader of Indigenous People Of Biafra, Mazi Nnamdi Kanu, advises members of IPOB and Biafrans in general to avoid using the newly developed "Supfrica".
IPOB leader on Sunday said this during his live broadcast.
Kanu: "The app is harmful and we don't know the owner of the app, also the zoo called Nigeria can take your information from there please I urge you all to delete.
"We are yet to know who developed it and to be sure it's not coming from the ZOO and their agents," director of Radio Biafra added.
Recall that A US-based Sierra Leonean by the name of Hafiz Alhassan Kanu has created an app called Supfrica. The app, just like WhatsApp, has all the features that WhatsApp has. It was also said that the app works faster than WhatsApp itself.