Breaking: Police stops IPOB members from using Biafra flag at the burial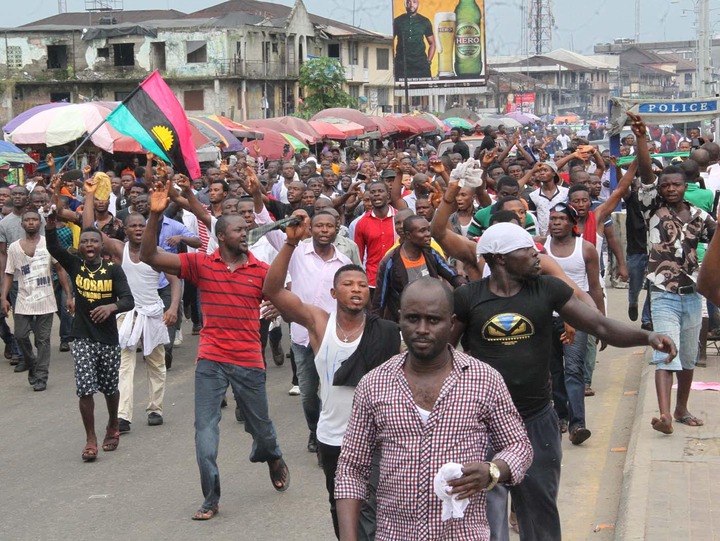 A report from a source has said that, the IG of Police has conditioned the Indigenous People of Biafra (IPOB) concerning the upcoming burial of their leader's Parents HRH Eze Isreal Okwu Kanu and his wife, Ugoeze Sally Meme Okwu Kanu, on the 14th of February 2020.
According to the IG of police he said that the Indigenous People of Biafra (IPOB) are restricted of bringing the following items:
Any item belonging to Biafra, Flags, Bangles, and also flagging of other country's flags. Mean while report also said that the Nigerian Police Force won't tolerate any form of misconduct from the IPOB members, CP of police Umuahia, Ogbonnaya Ikokwu said.
Mean while reports have said that some security agencies in Nigeria having been in war of words treating the IPOB members to arrest any members of supporting of the group.
The leader of IPOB tweeted on his official twitter handle @MaziNnamdiKanu during the weekend accusing the police with other security officials, they a planning to raid hotels in Umuahia in attempt to arrest members of the group who would be in Umuahia to pay their last respect to to his Dad and Mum that passed away.
IPOB strongly said that nothing will stop our members from attending the burial ceremony of our leader's parents burial; HRH Eze Isreal Okwu Kanu and Wife, Ugoeze Sally Meme Okwu Kanu, that is coming up tomorrow at isiama Afaraukwu in Umuahia North LGA Abia.
The police on the other hand have totally denied all the allegations from the IPOB.