Breaking: Nigeria To Return To 6 States Instead Of 36
Alhaji Tanko Yakasai an Elder statesman, and former Adviser to late President Shehu Shagari on National Assembly Liaison, has called on the government of APC lead by President Muhammad Buhari to collapse the 36 States we have today in 6 geopolitical zones, a situation he said will help save public funds in the country and also enable ease of governance.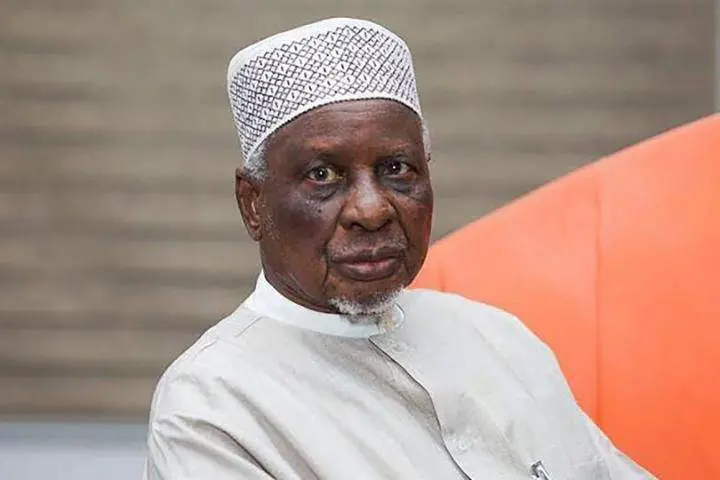 Yakasai, disclosed this in an interview he granted newsmen in his country home to mark Nigeria's 60th anniversary of celebration.
He averred that merging the current 36 states into the six geopolitical zones would reduce unccessesary expenditure, thereby reducing the burden expended on public funds, which have been meant for development of the country.
He stressed that if achieved, it will whittle the powers of Presidents and Governors, controlling political parties to win elections without merit, which is now the order of the day where money is used to buy judjudgment the nation's justice system, which he said has further destroyed Nigeria's development and hindered it from achieving its potential as a great Nation which the country is.
He maintained that despite hitches in the Nigerian polity, that there is need d for Nigerians to jubilate over its 60th birthday because God had made it possible for Nigerians to survive, despite the economic hardship and bad leadership over the years.
In his words, he, said, "S,o is a source of expression of gratitude to God almighty who made it possible for the creation of Nigeria through the British colonial system."
"He created it as the biggest black African concentrated country in the world, with a very large territory, gifted with mineral resources deposit, given by God and with a very large population", he said.
"People of every nation have problem em. The citizens work hard to overcome the problems. In particular,
Yakasai however noted that Nigeria would not be important if they're not living together as one nation."If we're not together we'll not be important.