Breaking: IAM no longer agitating for Biafra Uwazuruike tells FG
Popular Uwazuruike of Nigeria blows hot on Biafra agitation says it should go to hell if it won't meet some certain demands he listed.
One of the strong hands upholding The Biafra Independence Movement (BIM), Chief Ralph Uwazuruike said Biafra shouldn't be a reality if it would be a place where elder statesmen and religious leaders would be insulted and dehumanised.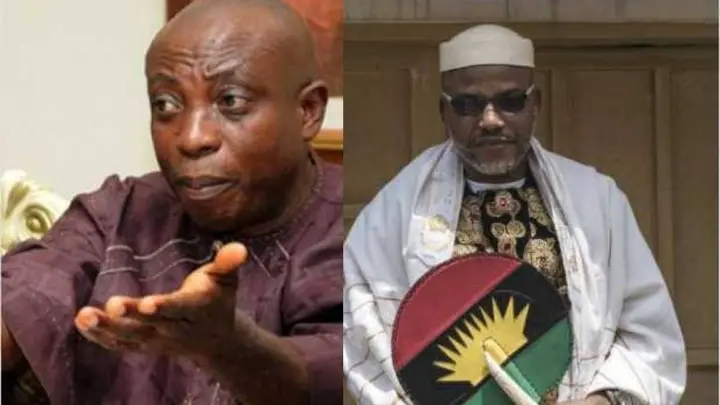 He lambasted the leader of the Indigenous People of Biafra, Mazi Nnamdi Kanu, for using the London-based Radio Biafra to haul insults and abuses on Igbo leaders and elders.
He apologized to People who Nnamdi Kanu, the leader of the alleged indigenous people of Biafra (IPOB) has insulted and black mailed in one way or another
He Said:
"If the new Biafra will be a country where the freedom of religious worship will not be guaranteed, to hell with it.
"If the new Biafra as a country will not be better than Nigeria, to hell with it.
"If the new Biafra will be a nation where someone like Chief Pete Edochie, Senator Ike Ekweremadu, Chief Nnia Nwodo, Alhaji Asari Dokubo (Elabo Edi Abali) and every other elders of the church in the land will be insulted and abused with all cheerful boldness, to hell with it" .
"Ndigbo should forgive the uncouth and irresponsible character" of Nnamdi Kanu.