Breaking: Herdsmen kill 3 Policemen in Delta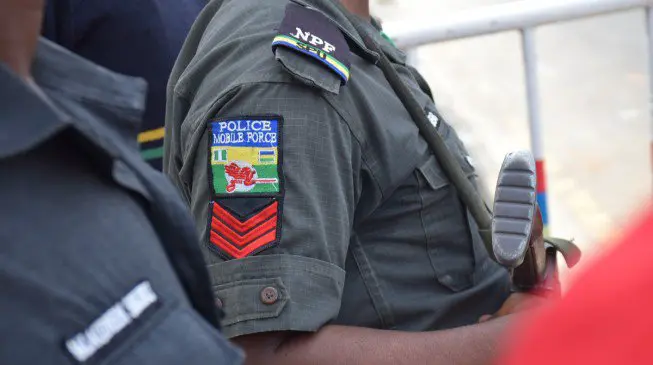 Unknown herdsmen have allegedly killed three policemen in cold blood along Ugbolu -Illah road, Oshimili North L.G.A, Delta State.
According to the Delta State Commissioner of Police who confirmed the unfortunate incident said took place at a Police checkpoint in the state.
Naija News learnt that three police officers tried to stop a motorcycle carrying the suspected herdsmen who refused to slow down.
This made one of the three police officers threaten to use his sidearm but the threat fell on deaf ears. The policeman was forced to pull the trigger but to his total disbelief, the suspects' bodies were impenetrable as the bullets fired could not go beyond their skin.
"One of the policemen pulled out his gun to threaten them yet they refused to stop and eventually he released the gun but the bullet did not penetrate and immediately they stopped and moved towards the policemen.
"They shot two policemen and one of the herdsmen pulled out a dagger and stabbed the third policeman to death. When we heard the shout we all rushed and helped to carry bodies of all three police officer to the Federal Medical Centre (FMC), Asaba."