Breaking: Buhari to grant Nnamdi Kanu pardon
There is a call by the Ohaneze Youth Congress for President Muhammadu Buhari, to pardon the leader of the proscribed Indigenous People of Biafra(IPOB).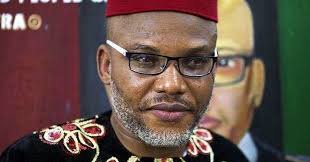 Should President Buhari grant Nnamdi Kanu pardon?
A call to grant Nnamdi Kanu pardon ring bells in the ears of many. In the course of history there are few actors, who gave up their pursuit for cession in exchange or pardon. The first point in a pardon, is the willingness of the recipient to accept it. From all indication he is not ready to accept such pardon. His views are clearly against such.
It remains to be seen what the Federal Government will do as as the burial of his late parents draw near.