Breaking: Another Biafra group emerge in South East
The new group was inaugurated on Sunday at the palace Dr. Nkeli Nzekwe, the traditional ruler of Igbariam in Anambra State. The traditional ruler is the Chairman Board of Trustees of the new group.
Dr. Nzekwe said the group is ready to pilot the affairs of the Igbo home and abroad without bias and prejudice. The group will run an inclusive administration that would carry everyone along.
The newly inaugurated National Executive Council members of the group are headed by Basil Onyeachonam.
The traditional ruler calls on Ndigbo all over the world to join hands together with the Ohaneze Ndigbo General Assembly Worldwide to make the Igbo race great again.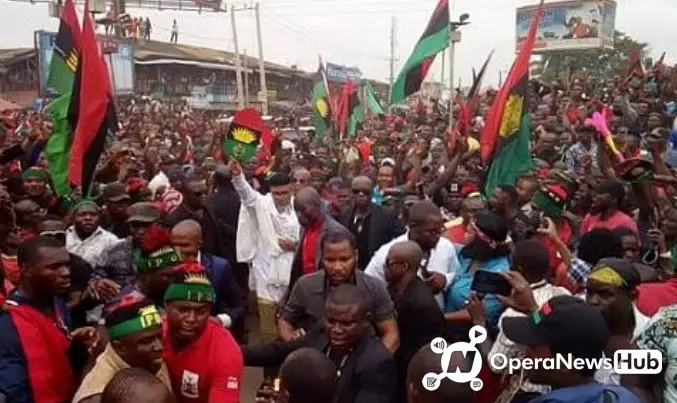 Dr. Nzekwe also said that he was a founding member of the Ohaneze Ndigbo which was created after the civil war in 1976 with the sole aim of uniting the Igbo race. Unfortunately, the group has derailed from its objective and turned into a political tool in the hands of politicians.
He said Igbo have lost confidence in the group because its leaders have turned rogue.
He also said the former group is not registered under CAC since its 44 years of existence.
He concluded that the new group has been registered under CAC in order to make it a legal entity.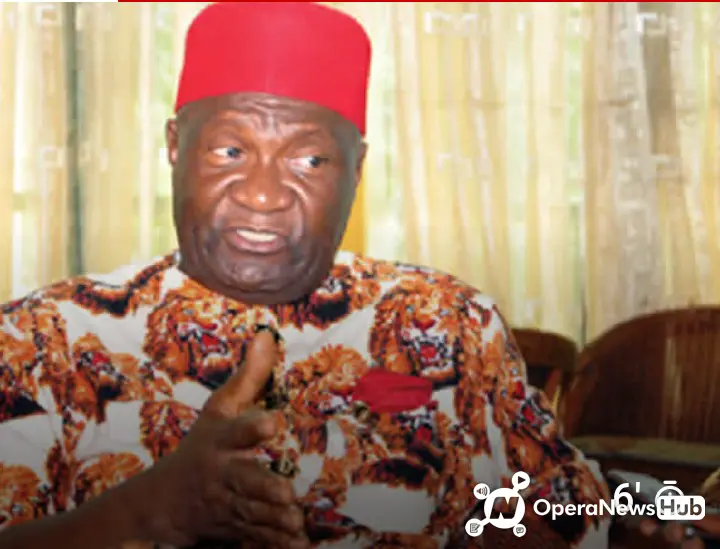 In reaction to the activities of the new group, the President General of the Ohaneze Ndigbo, Chief Nnia Nwodo, said the new is inconsequential and it is being used by some politicians to create confusion and crisis in Igbo land.
He also said Ohaneze Ndigbo has been existing before many of them were born and it doesn't need registration to function.
He concluded that the membership of the Ohaneze cut across all Igbo land home and abroad.
What do you think about this?
Is the Ohaneze Ndigbo really protecting the interest of the Igbo?